Cultivate your spiritual life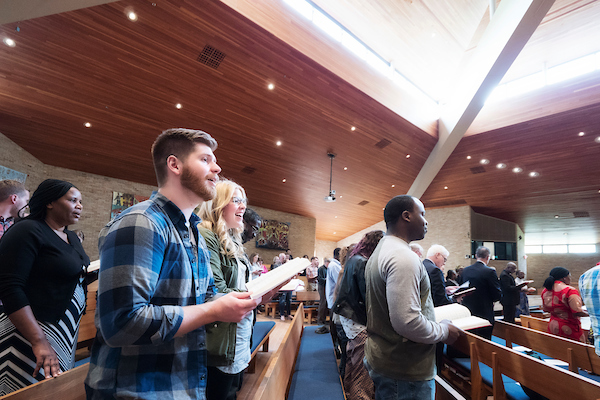 Chapel is a time set aside in the daily life of our community to come together as people of God in prayer, praise and proclamation of the gospel through word, sacrament, prayer, music and silence. As we come together our individual faith is nurtured, our communal beliefs and habits develop and the community is provided the opportunity for mutual conversation and consolation.
During the Fall of 2021, we are gathering together in the Chapel of the Incarnation.
All campus buildings (including the Chapel of the Incarnation) remain closed to the general public. Masks are required in the worship space, and worshipers will be distanced, as they are in the classroom. On Wednesdays, during holy communion, bread will be pre-cut and wine poured into individual cups. Communion servers will be masked.
If you are unable to join in person, you may view most services live online at luthersem.edu/live.Some, but not all, chapel services are available to watch at a later date on Luther Seminary's YouTube channel.
Some, but not all, chapel services are available to watch at a later date on Luther Seminary's YouTube channel.
All students, faculty and staff are invited to be part of the Luther Seminary Choir, which rehearses in the Chapel of the Incarnation every Tuesday afternoon from 4:30-5:30, and sings together during worship on Wednesday mornings for Holy Communion. 
Schedule
Our general pattern for chapel during the Fall 2021 semester is as follows (all services at 11 a.m. Central): 
| | |
| --- | --- |
| Mondays | A podcast recording of Morning Prayer (Matins), led by Hans Lundquist and other students. |
| Tuesdays | Service of the Word with preaching from senior preachers, staff, and guest preachers. Music led by Mary Preus and Tom Witt, and others. |
| Wednesdays | Service of Holy Communion with preaching from faculty and staff. Music led by Mark Ertl, and the Luther Seminary choir. |
| Thursdays | On most Thursdays, we will offer a contemplative service of Lectio Divina, with scripture reading, meditation, prayer, and song, usually based on the lectionary assigned Psalm |
| Fridays | Normally, a student-led service of morning prayer. |
Staff
---
Communion Bread Recipe
From Luther Seminary to your table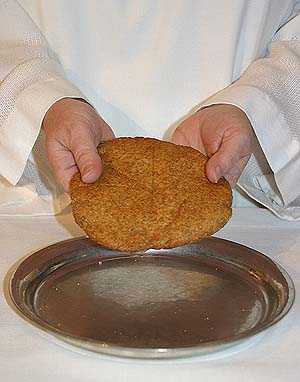 Sift dry ingredients together three times: (important!)
2 c whole wheat flour
1 c white flour
1 & 1/4 tsp baking powder
1 & 1/4 tsp salt
Stir in 4 tsp oil. Set aside.
Mix wet ingredients together until dissolved:
3/4 cup + 2 Tbsp very hot water (minimum of 180 degrees F)
3 Tbsp honey
3 Tbsp molasses
Add wet ingredients to dry ingredients and mix well. Dough should be slightly sticky. Do not knead.
Divide into four balls and flatten each into a 1/4 inch thick disk.
With a knife, score the top of each loaf into eight pie-shaped sections, so that the sections can be more easily broken off while serving. Alternatively, you could score a cross onto the loaf.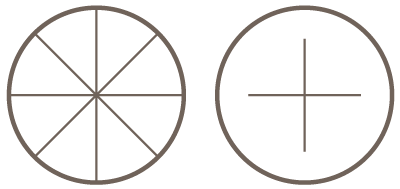 Lay the loaves on a baking sheet. Bake at 350 degrees for 10 minutes. Remove from oven and brush the tops of the loaves with oil. Bake an additional 5-8 minutes. Let cool.
Yield: four 8 oz. loaves. Each loaf serves 60-70 people, depending upon the size of the piece given. The loaves freeze well.
A well-used, well-loved recipe
Luther Seminary's communion bread recipe has been used here for more than 25 years. It is baked by Luther Seminary dining services staff and served as part of our weekly Holy Communion service in chapel each Wednesday.
This recipe is known throughout the country as one of the best tasting and easiest to make. It's become quite popular! In July 2012 Luther Seminary dining services staff baked an estimated 1,900 loaves and Fed-Ex-ed them to the ELCA's youth gathering in New Orleans for their Sunday Eucharist!