On July 9 and 11, Luther Seminary hosted two meetings with Master Properties, our partners in developing the lower campus, to share a presentation on the latest updates to their progress. One meeting was for the Luther Seminary community, the other for the Saint Anthony Park neighborhood. 

This post features a few of the highlights from those meetings (both presentations shared approximately the same information). If you'd like to see the presentation in its entirety, you are welcome to view a recording of the live stream from the session with the seminary community.

A Special and Unique Site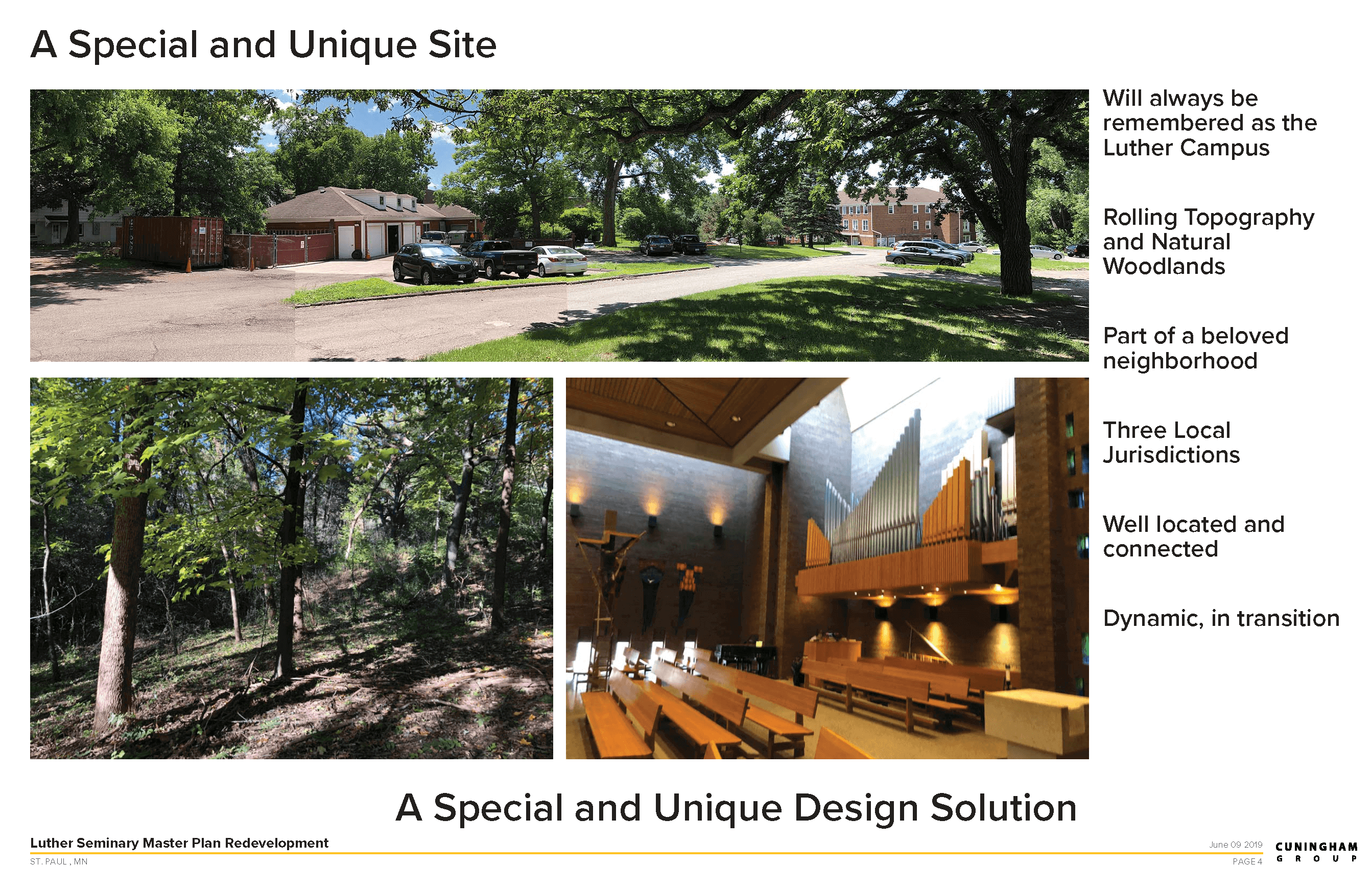 Master Properties recognizes the legacy and importance of this site and they've designed a plan to ensure that its place in the community is preserved. Of special note to the Luther Seminary community is that the plan, as it now stands, will preserve the Chapel of the Cross as a worship space as part of the senior housing that will be built where Northwestern Hall now stands.

Design Principles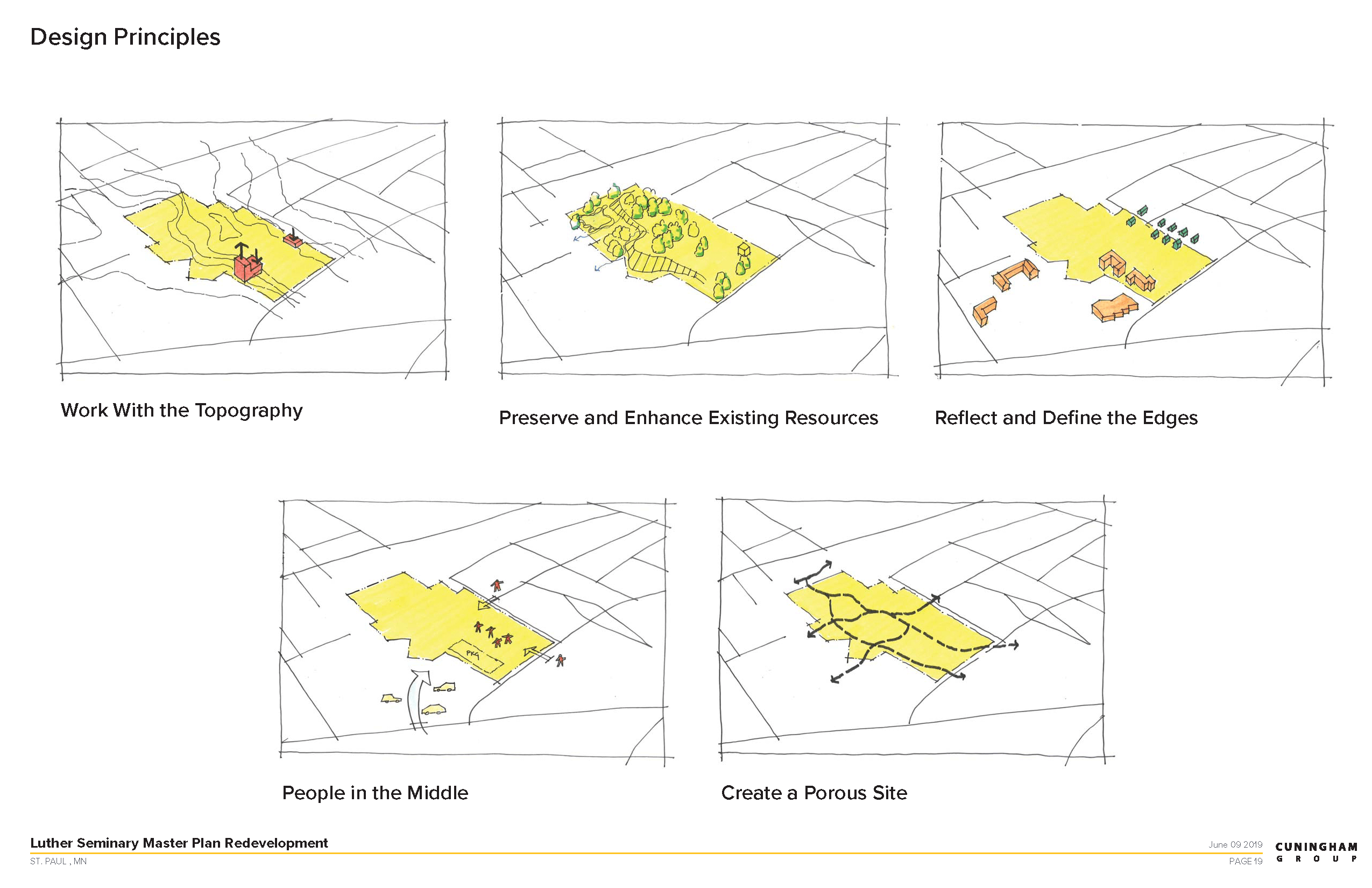 These are the design principles guiding the development.

Overall Look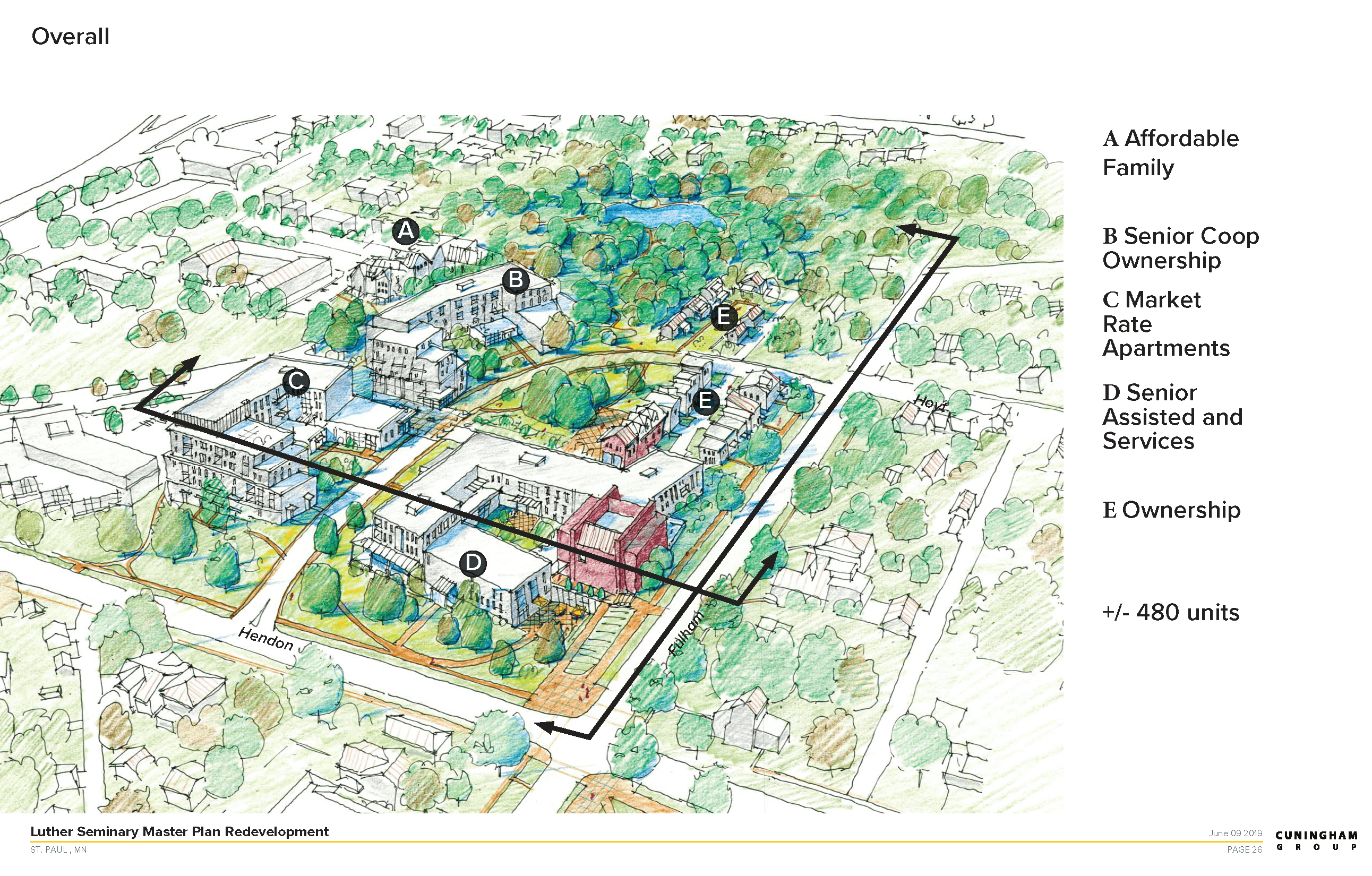 A rendering of the various types of housing that will be created.

Green Space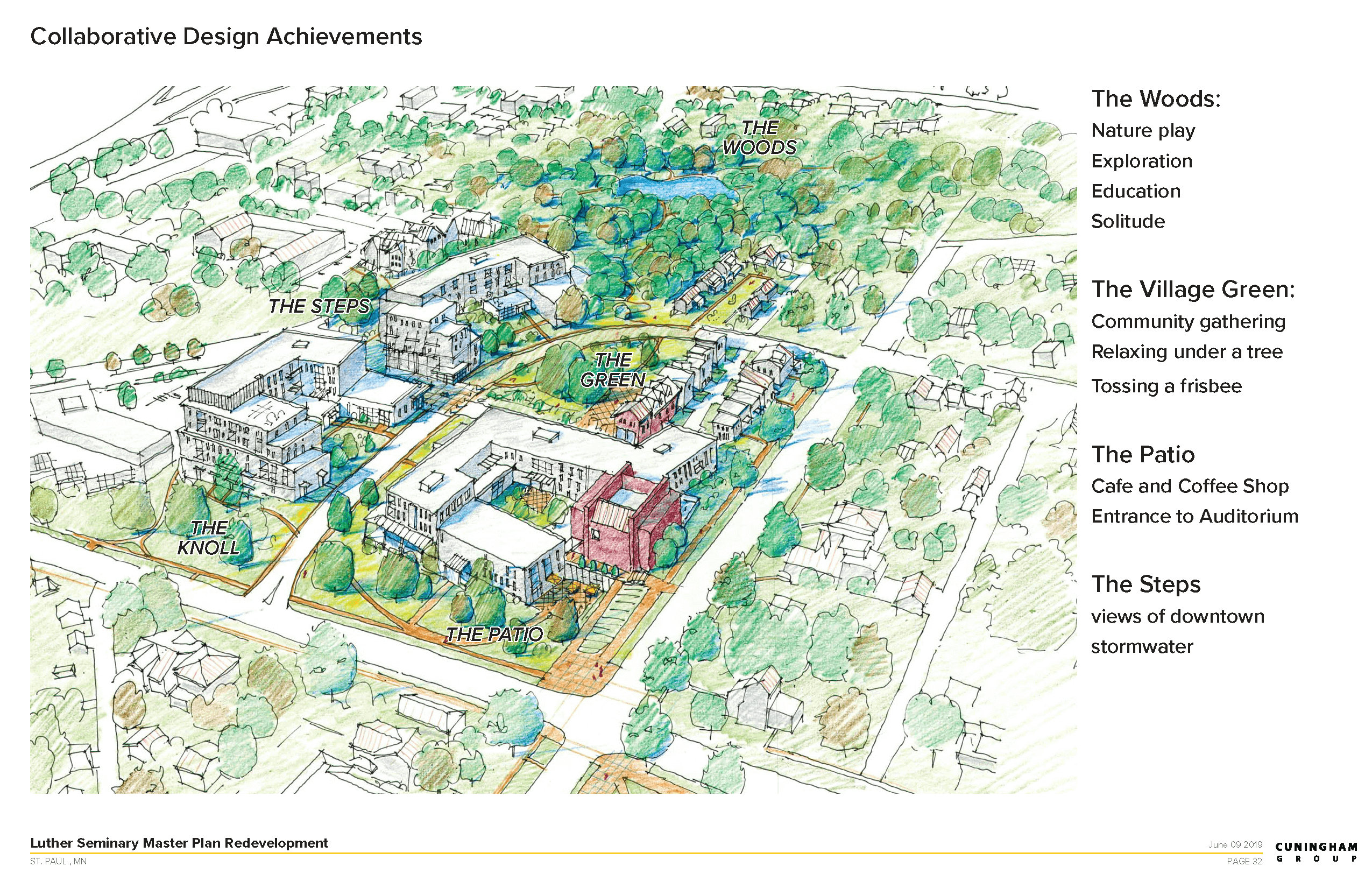 A variety of green spaces will be preserved for all to enjoy, including the majority of the Breck Woods.

All the slides from the presentation can be downloaded here.