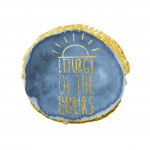 Episode One of the new podcast The Liturgy of the Hours is now here!
Listen on the podcast page.
Download the PDF transcript of worship.
The liturgy of the hours podcast is the ancient practice of prayer delivered to your stream. This offering is brought to you by the office of the seminary pastor at Luther Seminary. The Liturgy of the Hours is the office of daily prayer in the church. We offer one episode with three chapters for morning prayer (Matins), evening prayer (Vespers), and night prayer (Compline). See time stamps below:
Chapter One: Matins 0:00
Chapter Two: Vespers 16:30
Chapter Three: Compline 40:05
Liturgist: Nate Crary
Reader: Reverend Janice Gonoe
Producers: Jami Goetz and Pastor Jeni Grangaard
Portions were mixed by Caleb Anderson
This is offered for the Luther Seminary Community for worship and is not intended to be duplicated or used for commercial purposes.
Readings were selected from the Revised Common Lectionary and read from the New Revised Standard Version, all rights reserved.
Liturgy and Hymns were selected from the Evangelical Lutheran Book of Worship Pew Edition. Copyright © 2006, Evangelical Lutheran Church in America. Published by Augsburg Fortress.
Musical selections also come from:

The Brilliance
Kent Gustavson
Nate Houge
Justin Rimbo
Isaac Wardell
Portions are streamed from OneLicense.net #A730924 and Augsburg Fortress Annual License #26450, CCLI #1725436